Justiss & Henderson, Attorneys at Law dedicated to preserving and protecting families in a variety of ways. Whether a client needs to modify a custody order or prepare a will that names a guardian for minor children, our attorneys stand ready to assist.  We offer clients a wide variety of legal services in areas that include accident & personal injury, wills and estate planning, domestic law and real estate.
An important aspect of our practice is our focus on mediation, collaborative law and arbitration as cost-effective and less time-consuming ways to resolve legal disputes. Whether the issue is a family law problem or a business matter, we believe that many clients are best served by these dispute resolution techniques.
No matter which legal path is chosen, we apply our firm's core values of transformation, rational problem solving, peacemaking, empowerment, recognition, cooperation, fairness, options, creativity and hope to reach the best solution.
The partners, staff and experienced of-counsel attorneys at our firm are dedicated to providing each client individual, personalized representation. Whether the issue is personal injury, estate planning or a family law matter, our lawyers are dedicated to providing effective legal advice, counsel and representation.
Disclaimer:
No representation is made that the quality of legal services to be performed is greater than the quality of legal services performed by other lawyers.
When you hire an attorney at Justiss & Henderson, Attorneys at Law, you are actually hiring a team whose backgrounds assure you that, no matter what type of case you have, you will receive caring, personalized legal representation.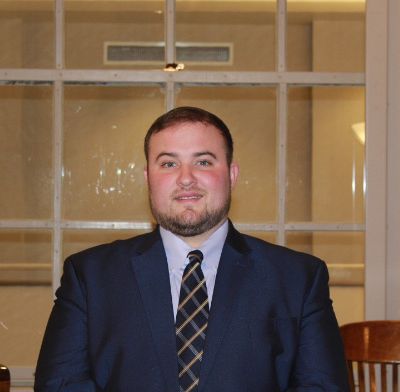 John H. Henderson
Attorney at Law
John Hunter Henderson is proud to be a native of Wetumpka, Alabama. Mr. Henderson graduated from Wetumpka High School in 2007. Mr. Henderson gained his Bachelors of Political Science degree from Auburn University of Montgomery in 2011, and went on to gain his Juris Doctor and LL.M (Advocacy and Dispute Resolution) degrees from Thomas Goode Jones School of Law in 2018. While in law school Mr. Henderson was an editor for the law review. Mr. Henderson is married to his loving wife Katie, and they have three beautiful children Isabella, Dalton, and Annabelle. Mr. Henderson prides himself on his attention to detail and giving his all for every client he represents.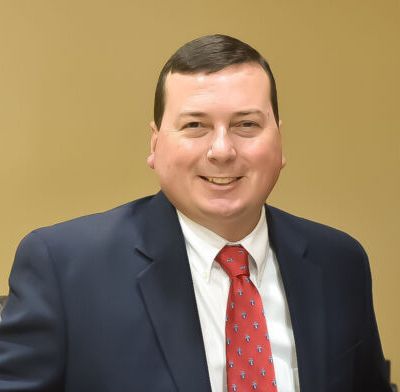 Brian Justiss
Attorney at Law
Brian Justiss is a resident of Wetumpka with deep family ties going back for generations in Elmore County. He graduated from Edgewood Academy in 1993 and attended Auburn University at Montgomery, where he received an undergraduate degree in 1997. After graduation, he enrolled in the Thomas Goode Jones School of Law, graduated with his Juris Doctor degree in 2000. He was admitted to the Alabama Bar in 2001. Prior to admission to the Bar, Mr. Justiss worked as a clerk in the United States Attorney's Office for the Middle District of Alabama as a Law Librarian and Clerk assisting in federal appellate work for the Criminal Division. In 2002, he joined the local Wetumpka firm of Enslen, Pinkston & Courtney, LLP, where he concentrated on family law along with general criminal and civil litigation. In 2005, He joined the firm of Morris & McAnnally, LLC, and while continuing to litigate criminal and civil cases, he also began to accept cases involving real property disputes, probate issues and real estate closings. Beginning in 2007, he opened his own solo practice in Wetumpka accepting criminal, civil, family law, and estate matters and became a partner in the Closing Outlet, LLC, handling real estate closings. Between April of 2011 until January of 2019, he left private practice and served as the Circuit Clerk for Elmore County. In the late spring of 2019, he returned to private law practice. Currently, he is a partner with John H. Henderson in the law firm of Justiss & Henderson, LLC, concentrating in Probate and Estate matters, Real Property issues, Family Law matters, Criminal law and auto accident litigation. He has three boys; Luke, Caleb and Thomas. He is a member and attends First United Methodist Church of Wetumpka.