How Do I Know If I Need a Civil Litigation Attorney?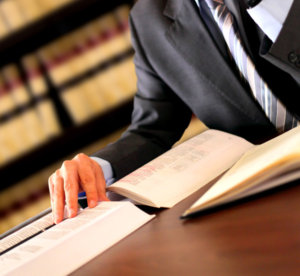 If you're considering filing a lawsuit, you may want to consult with a litigation lawyer. As legal professionals, litigation lawyers know which cases have a good chance of being successful. They're familiar with all of the procedures, steps, and necessary paperwork that needs to be done. Some cases are better handled using alternative dispute resolution, and our litigation attorney will be able to advise on your options.
People rarely want to be involved in a conflict that leads them to the courtroom, but sometimes disputes occur that can only be resolved through litigation. If you are in need of legal representation, the lawyers at Justiss & Henderson Law Office, in Wetumpka, can help. We are knowledgeable and capable; we will protect your interests.
Protecting our clients' rights in the courtroom and beyond 
When honest and thorough legal advice matters most, you can count on us to provide it. We protect our clients' rights through ALL of the stages of the legal process. We explore all possible legal arguments and go the extra mile to collect information and evidence, and present legally sound, compelling arguments to judges and juries.
Because we are a small law firm, we are able to tailor our approach to meet each client's civil litigation needs. Our attorneys understand that no two cases are exactly alike and each one presents new legal opportunities.
We are ready to work for you!
When you contact our firm, we will schedule a no-cost, confidential consultation. During this initial meeting, we will get to know you, uncover the details of your case, and educate you on what to expect.