ARE YOU CARING FOR A SENIOR?
There are a number of elder law questions that arise along the way.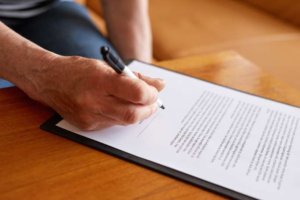 We can help with Estate Planning, Trusts, Estate Administration, Veteran's Benefits, Nursing Home, Long Term Care Planning and Asset Protection Planning.  We have a true passion for the Senior Community and those who serve them.
Justiss & Henderson, Attorneys at Law understands the importance of planning for the future.  We offer an in-depth end of life planning package that includes Wills, Advanced Healthcare Directives, and Powers of Attorney.  Whether you are starting a new family, or just wanting to take the burden off your loved one in the event of an accident or illness, we can tailor our services to fit nearly everyone, please contact us to discuss the benefits of this package.
We offers comprehensive legal representation to vulnerable elderly clients who may have been the victims of deceit or exploitation, or victims of physical abuse at the hands of others.  Elder law focuses on providing legal services to senior citizens and younger people with special needs, such as early onset of alzheimer's or dementia, who want to manage their circumstances now and into the future.
Helping Elderly Clients
If you or a loved one needs assistance with elder law matters, including probate issues, wills, and estate planning, our attorneys are here to help.  Similarly, if you believe that someone you care about is being victimized because they are elderly, Justiss & Henderson, Attorneys at Law can help you to address this situation and seek relief.
When trusted caregivers, neighbors, family, friends or financial managers unlawfully exploit or abuse an elderly person or loved one, we believe that justice must be obtained.
We encourage you to contact us as soon as possible so that we can begin to assess the situation through a free consultation. Elder abuse can be stopped when it is actively addressed and reported. To schedule a free consultation call (334) 478-3196. You can also contact us online.
We are ready to work for you!
When you contact our firm, we will schedule a no-cost, confidential consultation. During this initial meeting, we will get to know you, uncover the details of your case, and educate you on what to expect.